Backup – More important than ever

If it was feasible, would you backup your brain if you could; just in case the worst happens? I think the majority of us would take the precaution. Personally, I'd create more than one copy if it was affordable, and of course, feasible. Why therefore aren't backups at the top of the agenda when selecting your IT Support provider?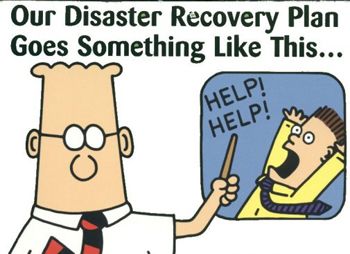 Backups only rise to the top of the priority list once something has gone wrong. They move up the priority list significantly when a document is lost, a server has a catastrophic meltdown or the office burns down. Otherwise they sit at the bottom of the list of priorities. It is therefore the responsibility of the IT Support provider (us) to raise this to the top of the agenda during strategic /planning meetings. We must ensure a company has a proactive plan in place to:
Recover important documents as quickly as possible.
Build a new server and recreate the previous setup to avoid productivity downtime.
Create an entire infrastructure from the bottom up within days rather than weeks.
Luckily for our clients, we make sure everything mentioned above is in place through the use of onsite and cloud backups. We aim to implement either a Network Attached Storage (NAS) or Storage Area Network (SAN) on-premise whilst also creating a backup in Acronis; our cloud based storage facility.
Acronis
Acronis' recovery tool is extremely user friendly, effective and fast which allows us to recover your files/folders on the spot. It's worth noting that Acronis offers more than just a backup/disaster recovery plan. It provides the following dependant on the chosen package:
Backup & Recovery
Active Protection against ransomware and cryptojacking
Full-stack anti-malware protection
Vulnerability assessment
Patch management
Remote desktop
Hard drive health control
Protect
Backup
Disaster Recovery
Files
Notary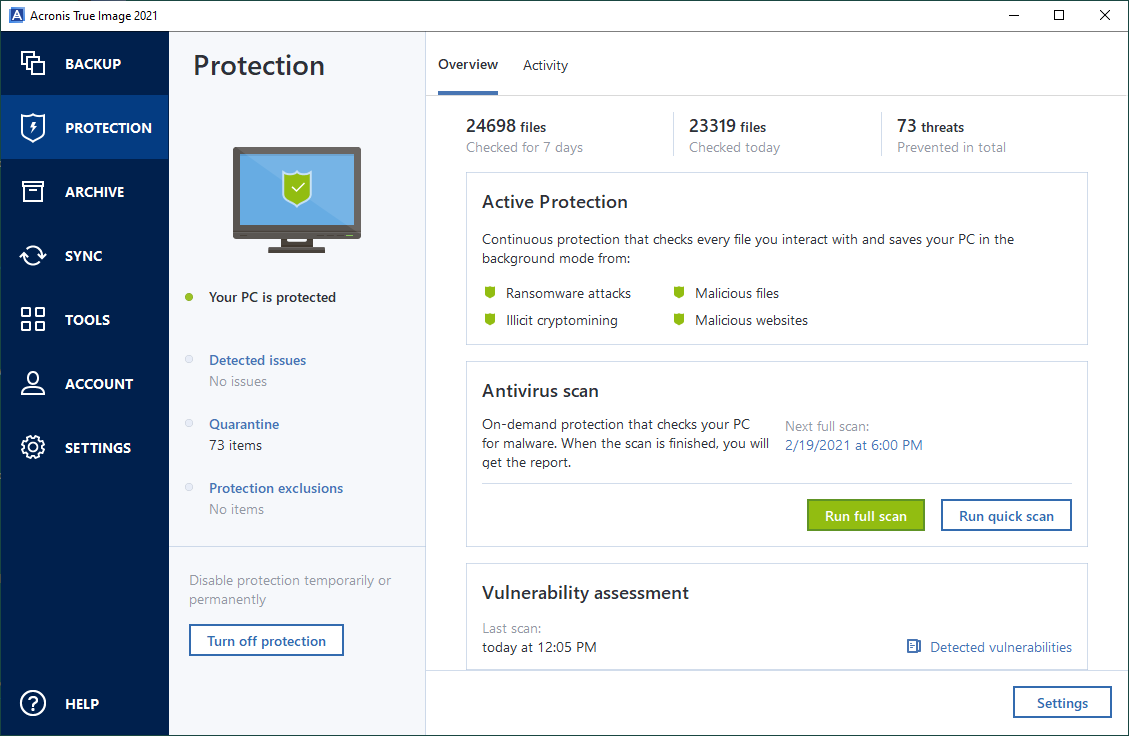 If you are unsure about your current backup status and would like to improve it or would like further information on anything mentioned above. Please contact us.